Character Built For Long-Term Impact
Communicate with Clarity & Conviction
Coaching with Influence and Stewardship
If you really want to have an impact, two elements are non-negotiable: character and competency. While character forms the bedrock of trust and integrity, competency ensures you have the skills to make a tangible difference.
Have you ever felt that despite having a strong moral compass, you're sometimes left unequipped to navigate complex challenges? Or perhaps, despite being highly skilled, there's a missing link in forming genuine connections?
The gap between where you are and where you want to be is often in the balance between character and competency. And that's where Daniels Den 3.0 steps in.
Our revamped program is designed to nurture both these areas, ensuring you're not just well-intentioned but also well-equipped. Dive deep into spiritual, emotional, relational, and leadership intelligence while honing your communication and coaching skills.
With Daniels Den 3.0, you're not just learning; you're transforming into a world changer. Embrace the journey to become the best version of YOU, both in character and skill. The world needs your impact.
Join The Waitlist
Stop spinning your wheels. Gain the confidence you need to say "yes" to becoming a world changer.
Abandon mediocrity and reach your potential
Position yourself to attract more provision in your life
Have more peace than you've ever had before
We know what you need to self-optimize without self-destruction
We've built a network of like-minded peers just like you.
New Teachings Every Month
Join Our Community of World Changers
Exclusive Sessions With Dr. Daniels
What Members Are Saying About Daniels Den
Olivia Foster
Bethesda, Maryland
What a blessing you all have been. Every one of you has strengthened me and I am grateful for my Daniels Den tribe! Pastor, there are no words for what this program has done in my life. So Grateful!! #bigenergy.
Michael Thomas
Hoover, Alabama
The Den has truly helped me shape and re-align important areas of my life. Thank you Pastor Daniels and the entire Daniels Den staff.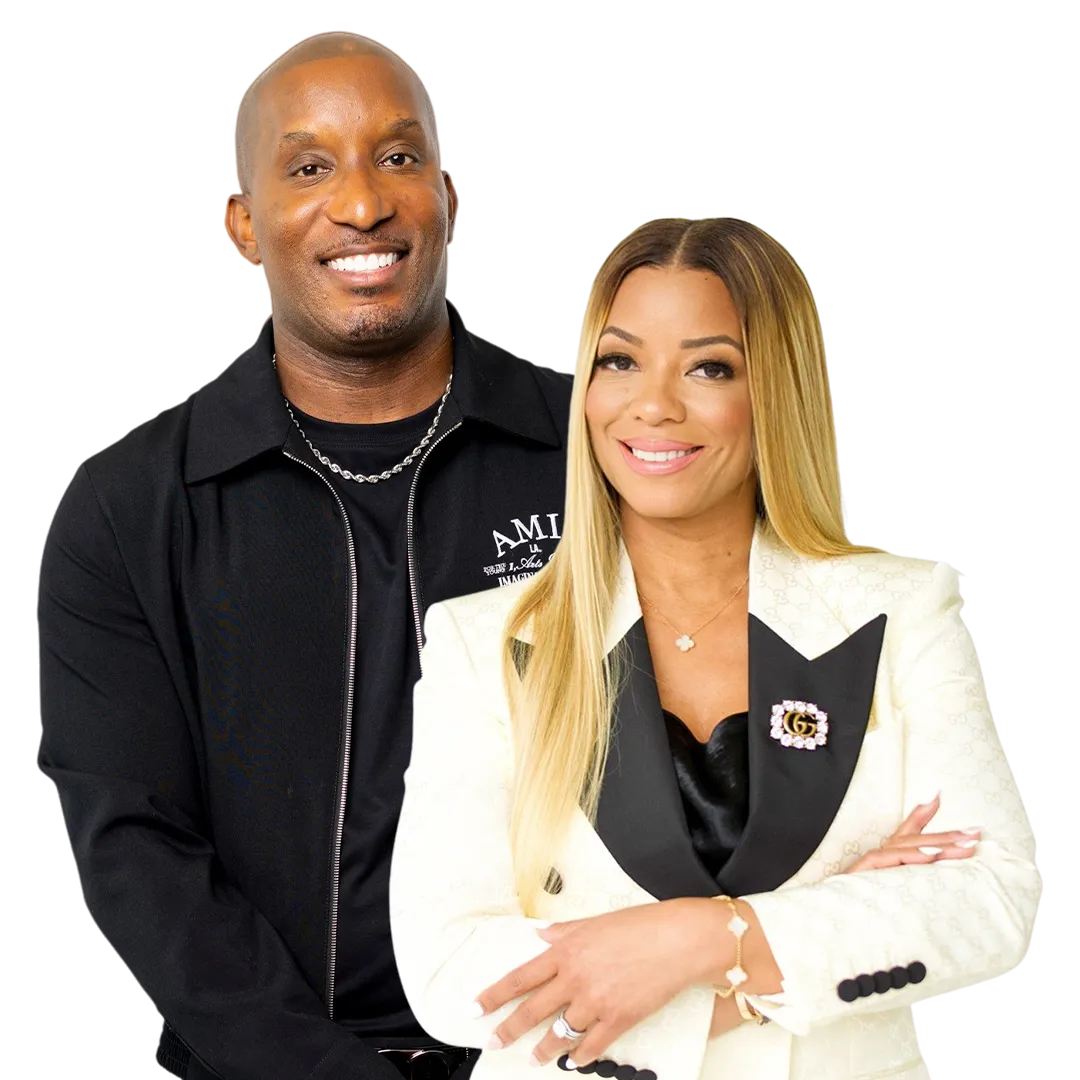 MEET YOUR MENTORS & COACHES
Dr. Dharius Daniels is a speaker, coach, and certified emotional intelligence specialist with over 20 years of leadership experience. He's on a mission to help others self-optimize without self-destructing. He acquired his passion for adding value to people's lives while growing up in a small town, Kilmichael, MS.
Coach Shameka Daniels is a sought-after coach and mentor, passionate about guiding individuals to lasting joy and emotional healing. With her unique approach, she helps unlock inner strength and promotes a life of peace, balancing personal aspirations and actionable steps. Whether navigating personal challenges, bridging life gaps, or seeking relationship guidance, Shameka provides the essential support for a life of daily peace, freedom, and joy.
Get started with 3 simple steps:
Sign Up for the Daniels Den today
Complete our step by step Orientation and Basic Training
Develop your skills with our C3 Model
The Den is currently closed for new enrollments. Join the waitlist to be notified if it opens back up. 
Frequently Asked Questions
How do I access the resources?
How often is content released?
How often will I be billed?
What if I have more questions?
Is this a monthly subscription?
When will my card be charged?
How do I update my password?
How can I cancel my membership?
How do I change my billing information?